They are sheets that use advanced technology to adjust transparency according to the user's needs.
It provides total privacy in meeting rooms, offices, fish tanks, among others. Glazed offices provide a lot of natural light, but at times when privacy is necessary, the Smart Film is a faster and more aesthetic solution.
Provide an experience to your guests that they will not forget with our smart foil. Create new spaces that transform into others with just one click. Or it increases the privacy of others, such as: shower trays or bathrooms.
Provide total privacy to your patients instantly. No need for curtains that have to be closed and opened, and that in many cases are not a hygienic solution. With Smart Film you will only need 1 second to close the space and work quietly with privacy.
Give another use to that room, remove the curtains you no longer need them, forget about those neighbors who like to look out the window... These are just some ideas, the uses you can give to Smart Film in your house are endless!
Are you working on your new storefront? With Smart Film you can make new creations that surprise your customers, make your products appear and disappear and attract the attention of all the people who pass by your store.
Let your customers see that beautiful and pleasant space that you have created to serve them, and transform it into a safe and private space when you are with them inside. It will be an experience that you will not forget.
Let's talk about your project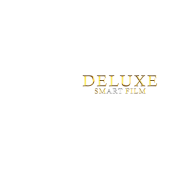 We are a Certify Company specialize in the installation of Smart Film Located in South Florida Our Company was Founded in 2020.